"The happiest people don't have the best of everything, they just make the best of everything they have."
– Gautama Buddha –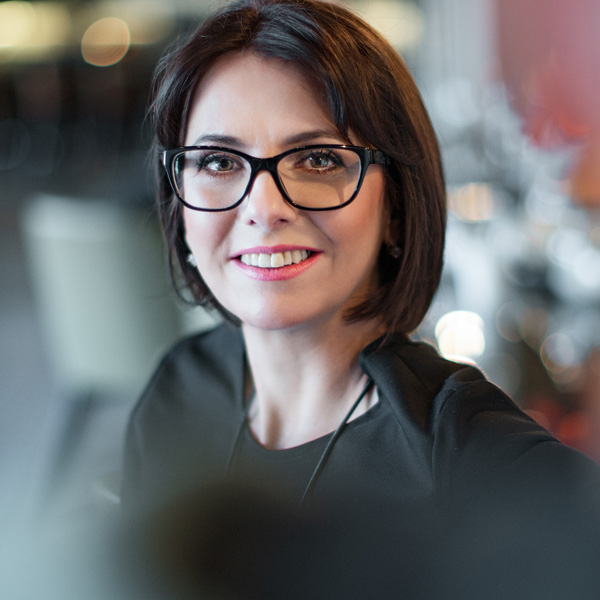 Ida Protuger
certified life coach
systemic business coach
psychologist
Be the author, not the actor in your life
I was in love with psychology ever since my high school days. When I finished the exams in my first academic year, I became the mother of my first son. I graduated at the time when he started school and my second son was only 1 year old. I couldn't find a job as a psychologist but was given a chance to start working in the newly opened public information service as a journalist. I fell in love with journalism, as well as with the underlying dynamics and communication of journalism and stayed in that profession for more than 20 years.
I have worked in various media outlets, as an editor of news, editor in chief of business news, investigative journalist, columnist and author of an own political debate show. In 2015, when my third son turned one, my husband got a job in Vienna, so we decide to move to Austria. I realized that I would not be able to be actively involved as a Macedonian journalist given the distance which affected my professional contacts and sources of information. This is when I started reflecting on how to adapt to the new "reality" and make the new context meaningful for me.
The first year I felt confused as if "I had lost the ground under my feet" regarding my professional identity. I read a lot about other people's experiences and on one occasion, a close friend of mine approached me and gave me advice. She said: "You are a psychologist, you love dealing with psychology and you love people and communication. Why don't you try working as a life coach and counselor?" I could "see myself" in that occupation immediately.
Indeed, taking this path meant a lot of new challenges. My university degree in psychology was indeed a basis, however, I had to take classes in the German language and then complete the 2,5 years of Life coaching and counseling training in order to obtain a diploma and certified license. Most important in this profession is to possess skills such as being able to communicate with, show empathy, acceptance and understanding providing solution-oriented support to people. I realized that I had acquired all those skills from my private and professional experiences. Everything that I went through, led me to this path. My personal hardships and challenges, thousands of interviews, analyses, debates have helped me to develop my managerial and mentoring skills. All the experiences were my resources for all subsequent challenges. Now I feel deep gratitude for this learning process. In fact, the quest for my new professional identity helped me to get back in touch with my authentic self. That is, to grasp the steering wheel of my life in my own hands. To enjoy the freedom of choice, decision-making and pursuing my life goals with full responsibility. I've gained self-confidence so I could no longer waste the energy building an idealized self-image, but rather, invest in ideals of my most authentic self. I built healthy confidence in people important to me, who support me and help me to personally grow. To understand that all my hardships, challenges and tears were not a matter of "bad luck" but rather my treasures and resources. As well as my successes, love and joy. Every new experience enriches one's capacity to personally "respond" to the circumstances that surround one's life and the life we all desire.
Ida Protuger
We promise we don't send spam